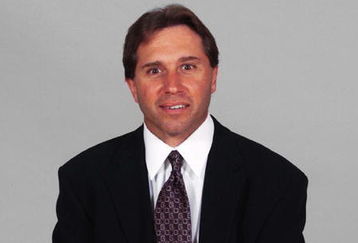 Another tough season for the Redskins has resulted in a change at the top, as the team has announced that the head of the front office, Vinny Cerrato, has resigned. Many Skins fans feel that Cerrato's decisions have cost the team dearly, and it's a huge reason behind the team being 4-9.
In a statement released by the team, Cerrato said he has had numerous conversations with owner and friend Daniel Snyder over the last few weeks regarding the team's future.
"We agreed that the franchise needs someone different in this position," Cerrato said. "I'm thankful to Dan Snyder and other members of his ownership team for the opportunities I've been given over the years. Of course, I am disappointed with this year's results, but I strongly believe that with outstanding draft picks and encouraging performance by our younger players, we have laid a strong foundation for the franchise."
Cerrato added that he has "had the pleasure of working with some great coaches such as Joe Gibbs, Greg Blache and Sherman Lewis"—notably leaving out the current coach, Jim Zorn, whose job status is also tenuous.
As of now, no successor has been named, but Cerrato's resignation is expected to clear the way for a huge offseason shakeup. Snyder is now free to hire a high-profile coach who would demand control over personnel decisions. Former Denver Broncos coach Mike Shanahan has been frequently mentioned as a candidate to succeed Zorn.
In the Redskins' statement, Snyder praised Cerrato for his work.
"He is my friend, and he has always been there for me and the Redskins," Snyder said. "He's the consummate optimist and has always made decisions based on what would be the best for the team."
Cerrato has been a favorite punching bag for fans in recent years, receiving criticism often in tandem with Snyder. One fan infamously used a pair of signs to refer to the pair as "Dumb" and "Dumber" at a game this season.
Cerrato was one of the first major hires after Snyder bought the Redskins in 1999. He was fired in 2001 by coah Marty Schottenheimer after Schottenheimer was given control of football operations. A year later, Snyder fired Schottenheimer and rehired Cerrato.
Although Cerrato's title changed over the years, he remained a significant front office voice in player decisions. The results have been far from encouraging: The Redskins have won only one playoff game since 2000.
Cerrato's power within the organization increased after coach Joe Gibbs' resignation two years ago, and there have been plenty of hits and misses among his player choices.
This year, Cerrato gave Zorn an offensive line without a single reserve who played in the NFL last year—even though two starters were coming off significant injuries. Both of those starters soon were out for the season, and the resulting scramble for a starting five hampered the development of the offense.