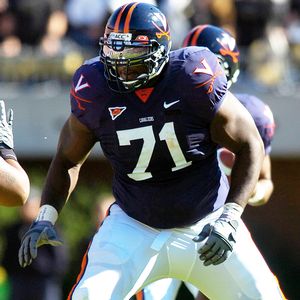 The Chiefs are in full rebuild mode this year while trying to get back to playing good football after a 4-12 season a year ago, but reports are they are having issues trying to sign their two first-round draft picks. Pro Football Weekly reports that the team is not close to signing either DT Glenn Dorsey or OL Branden Albert, both who are being counted on to start the process of bringing the Chiefs back to being a good team again.
The report says that Dorsey and Albert are waiting to see what other first-round picks make before they start intense conversations about their own deals. The other issue with the Chiefs is the fact they have yet to even get their second or third round picks signed. That's another issue all together since 2nd round pick CB Brandon Flowers is slated to be a starter and third round picks RB Jamaal Charles and TE Brad Cottam will add depth.
Not having Dorsey and Albert under contracts can be excused since there are numerous teams that don't have their #1's signed yet. But not to have their second and third round picks signed is a troubling sign at this point with training camp just around the corner.