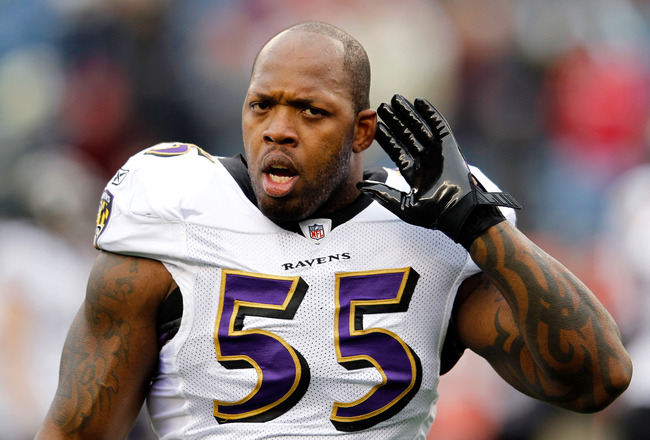 Suggs Says He'll be Ready by November
Terrell Suggs isn't backing off his bold talk to play in 2012.
Mike Preston of the Baltimore Sun spoke to Suggs and the 2011 Defensive Player of the Year said that late November would be the latest he'd be back from his Achilles injury.
I'm going to shock a lot of people when I'm coming out of that tunnel," Suggs said. "I'm in a boot already working on flexibility, getting back that range of motion. Next week, we're going to start a little walking and working side to side. I won't say I'm ahead of schedule, but I'm a lot better than I, the doctors and rehab therapist thought. I kept telling people it wasn't as bad as some people made it out to be."
Let's hope that Suggs' can back up his claims and be back on the field and make an impact in the coming season.