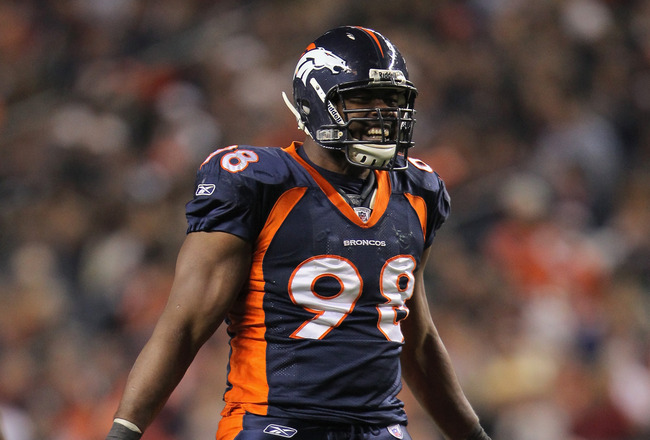 The Ravens have made another move to provide some depth to their defensive line.

Baltimore signed nose tackle Ryan McBean on Monday, adding him to a corps that includes recently-acquired defensive tackle Maake Kemoeatu.
McBean spent the last three seasons with the Denver Broncos and is coming off a career season that included 19 tackles and four sacks. During his time in Denver, McBean played in 46 games and registered 77 tackles, four sacks and one fumble recovery.
The NFL handed down a six-game suspension to McBean in March for violating the league's performance-enhancement policy, but he has disputed the finding.
McBean was originally drafted by the Pittsburgh Steelers in the fourth round of the 2007 draft, but played just one game in Pittsburgh.
The Ravens continue to add depth to the Defensive Line as they love to rotate players during games to keep the unit fresh.