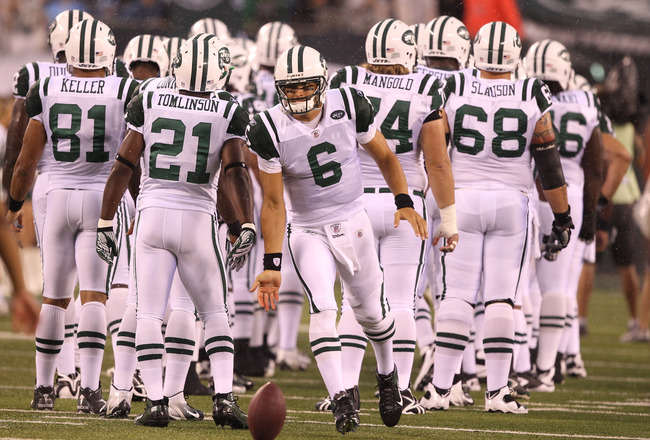 The New York Jets open the 2011 NFL Season against the Dallas Cowboys at home on Sunday night.
The game features two of the better teams in the league as both have legitimate Super Bowl aspirations. This game also features a battle between the two Ryan brothers, Rex and Rob.
With two evenly matched teams, this is shaping up to be one of the best games of the week. It should be highly contested throughout with the game coming to down to the fourth quarter.
The Jets lost their season opener last season and want to make sure that doesn't happen again. Here are 10 keys to success for the New York Jets to come out victorious on Sunday night.
1. Attack Their Secondary
The New York Jets need to come out from the beginning of the game and attack the secondary of the Dallas Cowboys.
The Cowboys will be be without starting cornerback Terrance Newman and other starter Mike Jenkins has been banged up during the preseason. Their safeties are nothing to write home about either.
Mark Sanchez needs to locate the one-on-one matchups and take advantage of them.
2. Establish the Run
While the Dallas Cowboys appear to be beatable through the air, the New York Jets can't forget about running the football.
The Jets are built to run the football and have one of the best offensive lines in the game. If they can run the ball effectively early on, it will force the Cowboys to put another defender in the box and then Mark Sanchez can feast on their vulnerable secondary.
Click HERE to read the rest