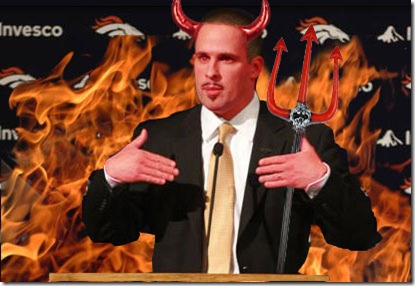 In a rather odd move, the Rams today hired former Broncos head coach Josh McDaniels as the teams new offensive coordinator. He takes the role of Pat Shurmur, who left to become the new Browns head coach. Seattle had also reportedly been very interested in signing McDaniels.
"We are happy to announce that Josh will be a part of our staff," Rams coach Steve Spagnuolo said in a statement. "I've always recognized that he is one of the top offensive minds in the NFL. We think he is a great addition to our organization."
The 34-year-old McDaniels was fired by the Broncos in early December after starting the 2010 season 3-9, and becoming embroiled in a videotaping scandal during which the team was accused if spying on an opponent.
Prior to joining the Broncos, McDaniels earned a solid reputation as an offensive coordinator for the Patriots. In St. Louis, he will work with one of the most highly-touted young quarterbacks in the NFL in Sam Bradford.