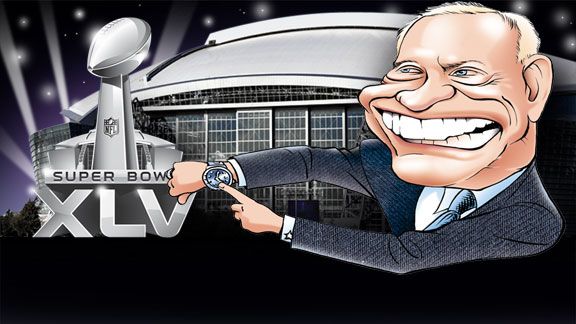 Ah yes it's that time of year again.  Christmas has come and gone once more.  Next week we'll be ringing in 2011 and another NFL season will become a distant memory for all but 12 teams.
So with one week to go in the 2010 regular season, and the fact that the first snow storm of winter has and currently to continues to batter the Northeast, there's no better time like the present to mull over the interesting and ironic possibilities of the potential playoff contests we could see in the playoffs.  I figured, hey, there's the 12 Days of Christmas so why not feature 12 games worth the price of admission.
NOTE:  As it stands right now I am not factoring in what could or might happen in any of next week's games.  No whacky scenarios here or crazy mathematics.  If the playoffs were to begin tomorrow, St. Louis, Atlanta, Philadelphia, Green Bay, New Orleans and Chicago would represent the NFC.  From the AFC, we'd have New England, Pittsburgh, Baltimore, New York Jets, Kansas City and Indianapolis.
12.  Kansas City vs. New England. No better way to kick things off with a game that would feature some familiar faces interwoven.  Matt Cassel, former backup to Tom Brady during his tenure with the Patriots, gets his chance to square off against arguably the league's best quarterback and head coach.  The Chiefs sport some old New England faces:  GM Scott Pioli, coordinators Charlie Weis Romeo Crennel as well as head coach Todd Haley have either coached in New England and/or spent time coaching under Bill Belichick.  Something tells me Belichick would have a nicely devised game plan for defensing Cassel should the two teams cross paths.
11. Atlanta vs. Chicago. As it stands now, these are your top two seeds in the NFC with Atlanta hanging on to the No.1 seed and Chicago boasting the No.2 seed.  Both teams are undefeated in conference and division play.  Jay Cutler and offensive coordinator Mike Martz have the Bears' offense downright scary right now.  Atlanta features one of the game's brightest young quarterbacks in Matt Ryan and one of the best trios in football:  QB Matt Ryan, RB Michael Turner and WR Roddy White.  The Falcons have won their last two meetings with the Bears in the regular season, picking up close victories in 2008 and 2009.  Ryan versus Cutler.  There could be fireworks
10.  Green Bay vs. Philadelphia.  They met in Philly on opening weekend and it was the first game for the Eagles with a new starting quarterback.  In the offseason, the Eagles traded longtime quarterback Donovan McNabb to Washington and turned the keys to the offense over to Kevin Kolb.  Kolb's debut, however, lasted only a half thanks to a nasty tackle at the hands of Green Bay's defensive man beast, LB Clay Matthews.  With Kolb out of the game with a concussion, the Eagles turned to Michael Vick and Vick took full advantage of his chance, throwing and rushing for over 100 yards, becoming just the third quarterback in Eagles history to do so since 1960.   Despite trailing 20-3 and 27-10 last in the game, Vick's heroics couldn't save the Eagles as the Pack hung on for a 27-20 victory.  Green Bay got lucky to escape Philalephia once with a close win.  Could they do it again, this time with Vick firmly under center and in the driver's seat in Philly?
9.  Baltimore vs. Pittsburgh. Yes I know somewhere Ron Jaworski and Steve Young are cringing at the notion of another grind out it, 3 yards in a cloud of dust 13-10 win.  But let's face it, we saw it in the late 90's and early on this decade with Tennessee and Baltimore.  Playoff football thrives on two teams that simply loathe one another.  AFC North division rivals, the hatred is there and it doesn't take long for either side to conjure up bad and nasty feelings for the other.
8.  New Orleans vs. Philadelphia. It's hard to believe that the reigning Super Bowl  champion has been forgotten somewhat, just lying in the weeds and considered to be underrated in 2010 but that's life in the big city this season for New Orleans, given the emergence of NFC foes Atlanta, Chicago and Philadelphia.  With a lot of football left in the tank (be sure to tune in Monday night for what could be the MNF game of the year between Atlanta and New Orleans), I wouldn't be the least bit surprised if these were the last two teams standing in the NFC.  Vick leading the Eagles against Brees and the Saints would make for some good drama.  The Eagles would be ramped up to avenge their 2006 playoff loss down in New Orleans, while the Saints are aiming to make back-to-back Super Bowl appearances.  The Saints are still the champs until somebody tells differently and while there is more than a few roads to travel down to get to the Super Bowl, wouldn't it be nice if Philadelphia's road just happened to go through New Orleans?
7.  Indianapolis vs. New England. I won't insult your intelligence.  Brady against Manning one more time in the postseason.  What else is there left to say?  Two the game's greatest quarterbacks ever.  Period.  Get your butt on a couch, a rock, a bar stool and sit back and enjoy the ride.
6.  Atlanta vs. Baltimore.  They met once earlier this season on Thursday night and there was no shortage of controversy.  The Falcons pulled out a win in the final moments of the game when WR Roddy White had a questionable push off on Ravens CB Josh Wilson not called.  Atlanta won the game, while Baltimore left the dirty south with a bad taste in their mouth.  We have Atlanta head coach Mike Smith coaching against his former team.  The two best QBs from the class of 2008, Matt Ryan and Joe Flacco, squaring off on the biggest stage in all of sports.  The game's best middle linebacker for more than a decade, Ravens MLB Ray Lewis, trying to solidify his hall of fame resume with his second ring.
5.  Pittsburgh vs. Chicago. Call me a little nostalgic, but these two teams have so much history and have been two of the NFL's oldest and most storied franchises in the league.  The Steel Curtain clashes against the Monsters of the Midway.  Big Ben versus Jay Cutler.  Bears coach Lovie Smith getting his second crack at becoming a Super Bowl winning head coach.  Standing in his path across the field would be Steelers coach Mike Tomlin, who would have the Steelers back in the big game for the second time in three seasons.
4.  Baltimore vs. Philadelphia. Student versus teacher:  Andy Reid against John Harbaugh.  Michael Vick staring across the line of scrimmage at Ray Lewis and Terrell Suggs.  DeSean Jackson's speed matched up against one of the game's great safeties, Baltimore's Ed Reed.  High powered Philly offense going up against the immovable Ravens defensive unit.  Sign me up.
3.  Atlanta vs. Philadelphia.  Oh, baby can you imagine the ratings?  Can you imagine the week long coverage leading up to this one?  Better yet, can you picture what the scene would be like if this game were to be played in Atlanta?  The two teams clashed earlier this season, but the Eagles were without Michael Vick due to Vick's injured ribs and lost WR DeSean Jackson during the game to a concussion.  Kevin Kolb filled in quite well, throwing 3 touchdowns and finishing with a QB rating of 133.6.  Jeremy Maclin torched Atlanta's secondary for 159 receiving yards and two touchdowns.  Philly raced out to an early 21-0 lead and didn't look back.  But make no mistake about it, this second meeting would be all about Vick facing the franchise and the fanbase he embarrassed and left high and dry.  The new Atlanta franchise signal caller, Matt Ryan, against the old franchise player, Michael Vick.  America loves a redemption story, but what kind of reception would Vick get in his return to the Georgia Dome?
2.  Pittsburgh vs. Philadelphia. Bragging rights in the Keystone State hang in the balance.  If there's any defensive coordinator in the NFL that can put together a game plan to contain, slow and stop Eagles QB Michael Vick, it's Pittsburgh defensive coordinator Dick LeBeau.  The Steelers boast a plethora of defensive talent designed to deal with Vick.  Both quarterbacks, Vick and Ben Roethlisberger bring some past off the field baggage but both have used 2010 to write an ongoing redemption saga.  If you like speed, take your pick:  Eagles receiver duo of DeSean Jackson and Jeremy Maclin and Pittsburgh's tandem of Mike Wallace and Emmanuel Sanders.  This would be the first time since Super Bowl XXIX (San Francisco vs. San Diego) in 1995 that would feature two teams from the same state facing each other in the Super Bowl.
1.  New England vs. Philadelphia. A rematch from 2005 when the Patriots defeated the Eagles 24-21 to win their second straight Super Bowl title and their third championship in four years.  Some of the faces and names have changed from five years back, but this one would generate probably the biggest and sexiest Super Bowl matchup from a ratings perspective.  Snagging the limelight of course would be the quarterback matchup of Tom Brady against Michael Vick.  Vick getting to his first Super Bowl, while ironically, Brady leading New England back to the Super Bowl for the first time since they defeated the Eagles in the big game.  In Brady and Vick, you have the leading candidates for the MVP race this season.  How unique would it be that Vick, the guy who Donovan McNabb helped bring to Philadelphia, ends up leading the Eagles to their first Super Bowl title instead of McNabb?