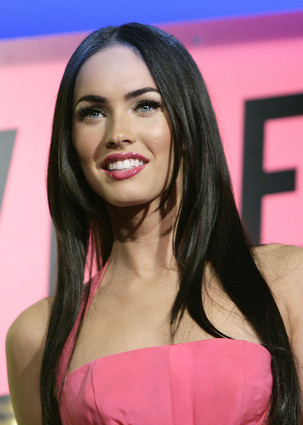 The more I think about it, the more the Bears defensive line reminds me of Megan Fox.
At first glance, your eyes focus on the obvious physical talent, which – with the exceptions of Anthony Adams and Marcus Harrison – looks especially good running around in shorts (and helmets).
On the other hand, there isn't much else to show for those striking good looks. Having never made their mark on the field, these young guys are getting paid based on potential alone. You wonder if they'll ever turn those physical gifts into on-field production…kind of like Ms. Fox's future in movies.
The verdict is still out on whether she'll make it as an actor or if she'd be better off simply posing for pictures in her underwear. Seriously – did she even spit out 17 words in both Transformer movies combined?
2010 will show which of the young uglies up front will turn potential into production. Because like it or not, they're going to see the field.
Locks:
Julius Peppers, Tommie Harris, Mark Anderson, Israel Idonije, Jarron Gilbert, Anthony Adams
Limbo:
Henry Melton, Marcus Harrison, Matt Toeaina, Corey Wootton
Prediction:
D-ends: Peppers, Anderson, Wootton, Idonije, Melton
D-tackles: Harris, Harrison, Adams, Gilbert
Outside of proven vets Peppers, Harris, Anderson, Izzy and Adams, the big question is how many of the 2009-2010 mid-round D-line draft picks will stick.
Assuming Gilbert's pool-jumping talents can translate to the field, he'll be in the rotation at D-tackle. I think Lovie and Marinelli are so intrigued at Melton's physical attributes that he'll stick around for the year too. And Wootton could develop into a situational pass rusher, much like Anderson was in the 2006 Super Bowl season.
If he doesn't get his oversized backside into shape, there's a slim chance Harrison could be pushed for a roster spot. But the coaches would be crazy to go into the season with no proven depth behind starters Harris and Adams. Of course, the versatile Idonije could step in on the inside, especially in third-and-long situations, if needed.
Opting for these young guys will leave the solid, but unspectacular, Matt Toeaina looking for work elsewhere.
Keep an eye on how the battle for playing time unfolds between the young guys at next month's training camp. And look for Megan Fox in some stupid movie called Jonah Hex, which is in theaters now!