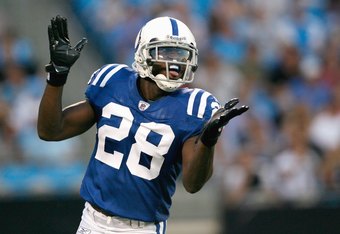 If there weren't enough questions in the Eagles secondary already, things seemed to get even more confusing after yesterday. As reported, Eagles safety Marlin Jackson went down with an Achilles injury yesterday during practice. The Steelers' Limas Sweed had the same thing happen to him last month and will not see a single snap in the 2010 season.
As it stood yesterday, Jackson was penciled in to be the starter at the free safety position. However, this is not going to happen (at least for the beginning of the season). The Eagles will be forced to either put Jackson on the injured reserve or place him on the Physically Unable to Perform list. If they do this, they could possibly re-activate him in Week Six of the season.
Either way, the Eagles are now facing a dilemma they weren't hoping to run into, especially this early in the season. They knew they were taking a risk by signing Jackson, and that's why his contract was based a lot on incentives (meaning he would actually have to play games in the season to get paid). Jackson is obviously frustrated on many levels. He has run into yet another injury that will prevent him from playing a full season (if any games at all) and will lose out on a lot of money because of it.
So now the Eagles will begin the carousel yet again, trying to fill the free safety spot. You have to really cross your fingers and hope that Nate Allen can step up and fill the position. It's a lot to ask of a rookie but it would be phenomenal if he could fill the role and play at a high level.
The free safety position was going to be an interesting battle to watch in Training Camp and things just got a lot more interesting.