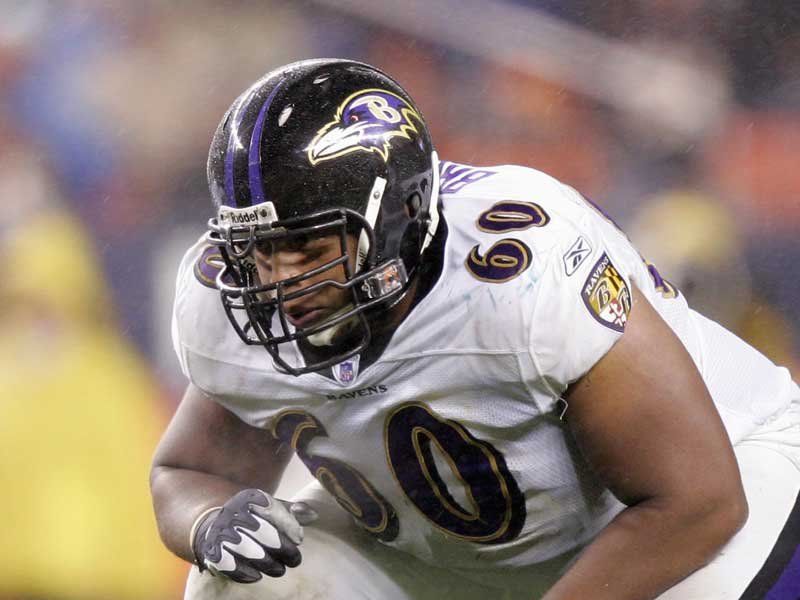 Jason Brown the newest member of the St. Louis Rams, seems content on bringing something the Rams haven't had in quite awhile- swagger. Brown signed a 5 year, 37.5 million dollar contract (20 million guaranteed) with the Rams on Friday.
In his press conference on Saturday, Brown was all business, talking about the future of the team.
"There's the potential to do something special — to discount all you guys," Brown insisted. "I'm telling you right now, we're going to be better than a .500 team."
It seems like the Rams made a great move signing Jason Brown. Not only do they get an up and coming interior offensive lineman who hasn't even turned 26 yet, but they also get a fierce competitor, something that should help shape the new mindset of the team.
Brown wasn't the only one who had good things to say however, as Coach Steve Spagnuolo had this to say about the center:
"This is a quality guy. You talk about character and quality people that we wanted to add to this (team). I tell you what, unless we're way off, he fits it perfectly. He's very, very serious about his job. I could see that immediately when I met him. I think he's mature beyond his age."
That's a great thing to know about the new offensive lineman, as it should hopefully help the underachieving and immature players (see Richie Incognito and Alex Barron) realize their potential.