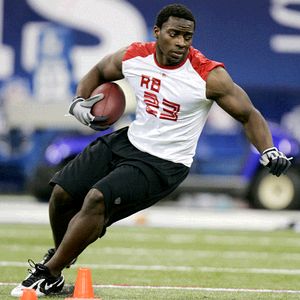 Steelers rookie sensation RB Rahsard Mendenhall recently inked a three-year deal with Champion, a leading athletic apparel for men and women. Here at the Gab, we're proud to support Champion apparel as well as Rashard in our new giveaway in which we will ask a question about Rashard and in return send out a FREE gold Champion sweatshirt of your choice in large, X-large, or XX-large!
In today's giveaway, simply email us the answer to the following question to matt@nflgridirongab.com by noon Friday, and we'll announce on Monday three lucky winners. Be sure in your email to include your name and mailing address.
Today's question:
What current NFL head coach did Rashard have lunch with the day of the draft?
Again, send your answer to matt@nflgridirongab.com and you could win a free Gold Champion Sweatshirt! Good Luck!