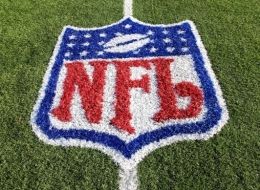 Got a problem….I think.
I feel like I should be ecstatic. I mean, I'm back to having six-day weeks, eating soup and cornbread for dinner and constantly fantasizing about robust men in tight pants. I love professional football. Waiting for the first Sunday of the season feels like being 11 years old and riding to an end-of-the-school-year party at the water park. Although the road has been traveled before, the expectations are enormous.
But growing up, the first week of football always felt awkward for me. No doubt, the enormity of my expectations had something to do with that. When the first 1:00 pm games got underway (11:00 am where I lived), I often felt like something was off. Of course, something was off. Me.
I would worry that I wasn't amped enough for the start of the season. Or that I would find that I'd missed something in writing my team previews. Sometimes, I'd even worry that time was getting away from me. After all, there are only 17 True Football Sundays a year (True Football Sunday being when my world stopped rotating around the sun and instead revolved around the axis that is DirecTV's NFL Sunday Ticket); if I don't fully enjoy the first True Football Sunday, I figured I was wasting nearly six percent of my happiest days of the year. This kind of thinking once made perfect sense.