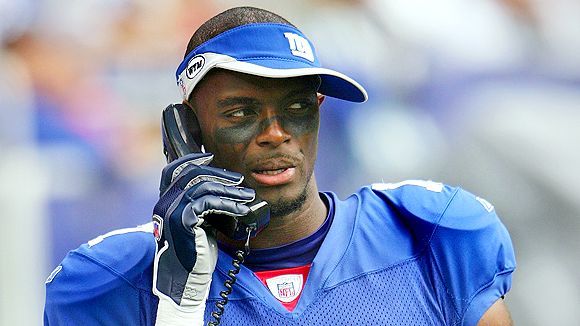 The deal is finally done with Giants WR Plaxico Burress and the team.  Today it was announced that Burress and the team agreed to a two-year deal that will bump his salary into the $7 million range over the next five years. The deal includes $11 million in guaranteed money that will be paid this season.  Burress had three years left on his deal that he signed back in 2005.
"We always remained hopeful that it would get done before the season started," general manager Jerry Reese said. "It came down to the last few minutes and we're happy to get it done so we can move forward in our season. Plax is happy to get the contract done as well. It took a little longer than we expected it to take, but Plax was professional about it the whole time. We're excited and happy that it's over and we're ready to move forward into this new season."
Burress caught the game winner in last years Super Bowl, and in 16 regular season games had 70 catches for 1025 yards and 12 touchdowns.  He has become Eli Manning's favorite target, and the deal was a top priority for the Giants to keep Burress happy and productive.