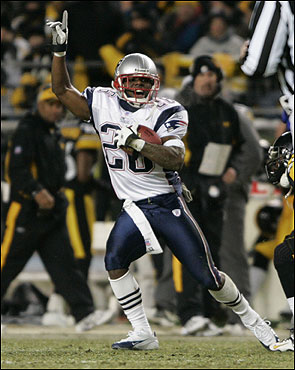 The Buccaneers continue to raid the free agent market, as they made another signing on Friday, coming to terms with Patriots free agent safety Eugene Wilson on a one-year contract. According to Bucs Beat, the deal will earn Wilson $1.8-million next season with $500,000 in guarantees.
Reports say that the Bucs will use Wilson at cornerback in nickel situations and he can also could back up both safety spots. He is just 27 but has battled injuries the last two seasons that has limited his playing time greatly. He has started only 10 games in the last two years due to the injuries, but has a knack for the ball, with 10 interceptions in his career.
The move sets the Bucs up at safety with Jermaine Phillips, Tenard Jackson and Will Allen. Sabby Piscitelli the team's second-round draft pick, spent his rookie season on injured reserve and will challenge for playing time.