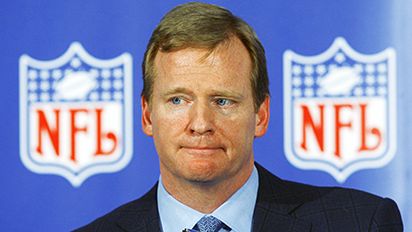 The National Football League may finally be coming around to the conclusion that a system of checks and balances will be necessary in order to deter spying from teams in the league; according to Dave Goldberg of the Associated Press, NFL commissioner Roger Goodell is exploring solutions that will cut down and eventually eliminate spying, in light of the New England Patriots scandal (Spygate).
Goodell is looking to impose tougher actions on teams and employees which would include unannounced inspections of locker rooms and coach's areas in the press boxes and a lower standard of proof for imposing discipline on those who violate league rules; a loss of draft picks is a distinct possibility should new guidelines be established. The proposed changes came in a memo that was sent to the league's rule-making committee, which will make recommendations to the owners when they meet at the league meeting on March 30, 2008.
Curiously, the competition committee suggested on Friday that the memo is not so much about the residual effects of Spygate as it is about finding a way to keep up with technological advances. Goodell also wants fewer restraints on him when punishing violators; in the memo, Goodell wrote, "Too often, competitive violations have gone unpunished because conclusive proof of the violation was lacking. I believe we should reconsider the standard of proof to be applied in such cases, and make it easier for a competitive violation to be established. And where a violation is shown, I intend to impose more stringent penalties on both the club and the responsible individual(s). I will also be prepared to make greater use of draft choice forfeiture in appropriate cases. I believe this will have the effect of deterring violations and making people more willing to report violations on a timely basis."
Enforcement would include unannounced spot checks of team offices – including locker rooms, coaches' booths and in-stadium communicatrion equipment and systems as well as "enhanced monitoring of team practices". In an unrelated manner, Goodell said that he supports the use of radios for defensive players to receive signals from the sideline; this measure was brought up at last year's meetings but was not approved because of the concern that too many players might have to be wired because in many cases, a player with a rdio in his helmet may not be in the game. I don't know about the radio issue, but stricter and harsher penalties are long overdue for deterring spying as it will ensure a "level playing field" for the teams in the league.